Dell APEX: Is it actually safe?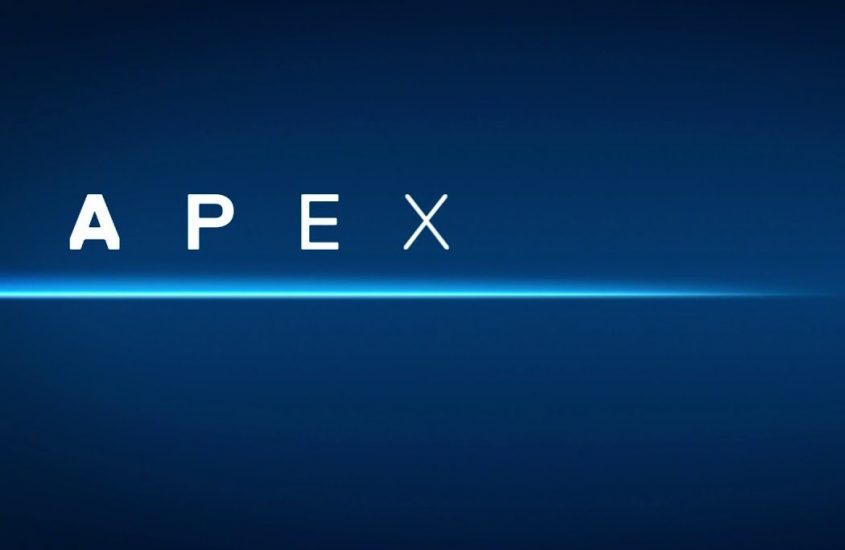 Dell offers secure and trustworthy business laptops in the market with endpoint security solutions that include encryption. Dell technologies use secured networks to access the management software and operate the infrastructure. Dell technologies pinpointed the customers' problem in managing overloaded work and introduced APEX infrastructure services offering. Dell introduced the APEX project to the market and to create more solutions for consumers. It brings together as-a-Service and cloud strategies and gives customers the freedom to scale resources and react quickly to changes in a business environment. APEX as-a-Service cloud experience is managed through Dell Technologies Cloud Console. Dell APEX cloud is a set of infrastructure solutions that facilitates the work of IT to find the flexibility they need to store, manage data, and enable you to stay in control of your data. APEX based on innovative Dell technologies infrastructure, is built with Intel flexibility and performance.  
Dell APEX Technology is more than just storing and placing all your workloads in the public cloud, which is not a solution. Dell's APEX is a storage service offering that provides consumers with a consumption model able to evolve. Even customers deploy their data in APEX storage service, but it is still owned and operated by Dell technologies. Administrators supervise and manage storage resources through a cloud-based management portal. For example, IT shops never got choices in building data services. Dell entered this market with its various APEX offerings bringing many options for IT to consider. APEX facilitates a more secure experience across the IT environment and provides a bridge to traditional data. It gives users storage and data protection and protects against cyber-attacks. The customer assures that Dell APEX Technology is an efficient IT operation with 60% faster deployment to new capacity, 39% lower -3 year cost of operations, and 64% reduction of unplanned outages within a year. 
Dell Apex
So, what is apex dell? It is an apex portfolio that delivers cloud services for a wide range of data. It enables you to simplify transformation and control your data. It expand customers portfolios and provides a fully managed backup service. Dell apex main features are:
Focuses more on delivering outcomes and less on managing infrastructure
Enables you to use Dell technologies innovation as-a service in many ways
Gives your IT team the ability to monitor services and resources quickly
You can freely migrate workloads and connect data among clouds
Protects against cyber attacks
Helps you to store data in known locations
Dell security software is a Dell AppAssure. It is an advanced data protection that unifies backup and recovery in one software solution. It checks and updates backups to ensure they are ready when you need them. It stores backups and performs encryption within its scalable object store. It gives flexible recovery options such as getting back your data quickly, whether it resides on physical or virtual servers. You can protect your servers with the same AppAssure 5 software. So, you can trust Dell to protect your business. It is necessary to grow a secure software culture. Integrating security metrics into dashboards make your security stand visible and stakeholders accountable.
Dell online
You can hover over the products tab to choose laptops, networking, and accessories that best fit your security demands. How to order?
Go to the website Dell.com
Products
Laptops or accessories
Prices
After reviewing the products, add your chosen products on the list
Click add to carts
Dell data security solutions enable you to protect your data and give more liabilities to speed, scale, and flexibility. It provides a comprehensive portfolio of hardware, software, and services for cloud data security. Dell provides data security solutions because there are many threats to cloud data security as data loss and compliance complexity. It pulls data from SQL to display compliance and custom report information based on the environment. 61% of organizations face cyber threats, and security teams make it easier for IT to save their data. The following steps help you to enforce security everywhere:
Build a cloud security strategy
Reduce risks from threats
Secure users with easy to scale and deploy DNS-layer protection
Minimize alerts
Dell technologies provide laptops, software, designs, and manufactures information technology infrastructure. Dell technologies use secured networks to access the management software through an encrypted cloud for high-quality protection. Dell uses VMware cloud, which offers management for a data center. They are among the world's leading technology companies.