SAP Cloud Services and platform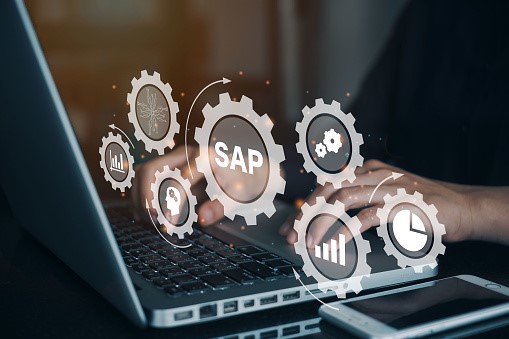 SAP Cloud Platform (SCP) is a platform designed by SAP SE for developing new applications or extending existing ones in a secure cloud computing environment maintained by SAP. Data and business processes were connected using the SAP Cloud Platform.
SAP cloud service
Sap cloud service products help clients in operating and managing their SAP private and public cloud services. They also increase IT operations efficiency due to their high security as well as development of business processes. Moreover, these products run on simplified procedures by bringing new ideas to market as fastest as possible.
SCP introduces a variety of benefits for the client the likes of completing managed solutions with ongoing application management, improving and innovating the business through continual configuration and enhancements, creating and enhancing IT operations, monitoring applications and integrations, as well as alert handling and planning or executing SAP release upgrades.
There are 3 different types of cloud-based service models: IaaS stands for infrastructure-as-a-service, PaaS stands for platform-as-a-service, and SaaS stands for software-as-a-service.
 With IaaS, businesses will deploy the equipment required to support their operations. The provider retains ownership of the equipment and is responsible for its maintenance, operation, and housing. It is most effective for businesses with short-term infrastructure needs or those transitioning from capital investment to operating expense. With PaaS, the software platform is obtained as a whole, as well as its associated services such as networking, confirmation, and perseverance. This criterion provides a development platform that eases creating new cloud-based software applications for clients, partners, and independent software providers. The cloud is used to centrally host software and its associated data where solutions are available for customers who are subscribed to it noting that a fixed payment is made for this procedure. SaaS is typically utilized for non-distinctive and non-core applications like procurement, human resources, and customer relationship management. Both, Google Cloud and SAP have an ongoing collaboration to deliver SAP-certified facilities for all of the existing SAP systems.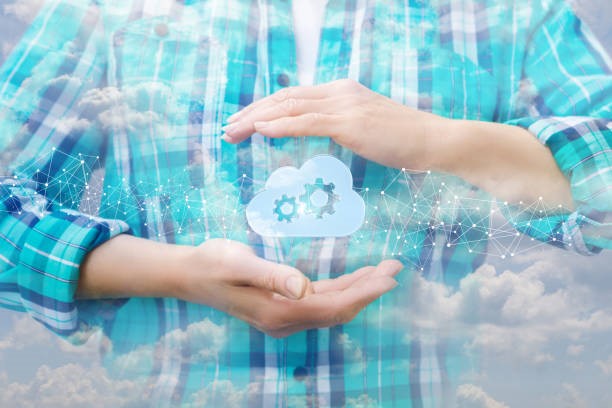 The Google Cloud console is a graphical user interface for managing Google Cloud projects and resources that is accessible via the web.  Actually, the most interesting feature about Google Cloud console is that when using it, you can either create a new project or select an existing project and then use the resources you create in it.
Cloud hosting services
Cloud resources become available to apps and websites through cloud hosting services. Solutions, unlike traditional hosting, are not administered on a single server however the application or website is hosted by a network of connected virtual and physical cloud servers. This provides further performance and adaptability. Cloud hosting services offer many advantages such as availability and accessibility worldwide via any PC or mobile device connected to the Internet. Moreover, they make it simple to automatically assign resources in response to a website or application evolving needs, they improve workplace productivity by promoting group work, where they give access to employees to work on the same documents or programs worldwide, and they offer the benefit of quick recovery in case of any malicious software invasion.
Cloud service providers are third-party organizations that provide a cloud-based platform, infrastructure, application, or storage services. Payments fees depend on the number of servers used by the company. Cloud service providers (like Alibaba Cloud, Amazon Web Services (AWS), Google Cloud Platform (GCP), Microsoft Azure, and many others) have also developed their services and service delivery models, allowing them to deliver service-level agreements with greater confidence and success. Cloud hosting solutions have evolved to provide integrated and well run IT services and management.
SAP security
SAP security SAP takes care of the security and has created a powerful set of guidelines and apps to verify that data is secure and only available to those who need it. Furthermore, SAP provides a few front-facing capabilities for end users to employ when carrying out their regular operations and transactions. Separation of tasks, access control, cryptography, user management, data locking, multiple authorization roles, logging, user authentication, and development are all security concepts used by SAP across its product suites.
Some examples of SAP security features:
Vulnerability Analyzer for SAP Code: The SAP Code Vulnerability Analyzer (SAP NetWeaver) that examines source code and protects it from potential threats before providing applications to end users.
NextLabs' SAP Dynamic Authorization Management SAP and NextLabs, a data security software company, collaborated on this application. SAP Dynamic Authorization Management offers secure collaboration capabilities that enable stakeholders throughout the business network to cooperate, regardless of whether they work for the same organization or not.
Custodian of SAP Data: SAP Data Custodian is a tool that public cloud customers can use to find security information about their individual cloud, offering greater openness and increased trust for people working in the public cloud.

Well, one has to keep in mind upon thinking of switching to the cloud that it is a better version and the technology of the future. As a result, regardless of the numerous advantages that cloud hosting has, you will need to shift to the cloud sooner or later.